Restylane® is one of the most popular injectable options on the market and can produce natural-looking, rejuvenating results.
Restylane® fillers are hyaluronic acid gel fillers effective in restoring a natural and more youthful look for patients showing signs of aging. Pure Beauty Med Spa often uses these products to treat crow's feet, smoothing lines around the mouth, and enhancing lip and cheek volume.
Restylane® has been used for the last 21 years to add fullness and volume to facial contours in order to improve the appearance of facial lines and wrinkles. The hyaluronic acid filler can be used around your eyes, on the forehead, around and in the lips, cheeks, chin, jawline and hands.
Pure Beauty Med Spa offers the following Restylane® treatments: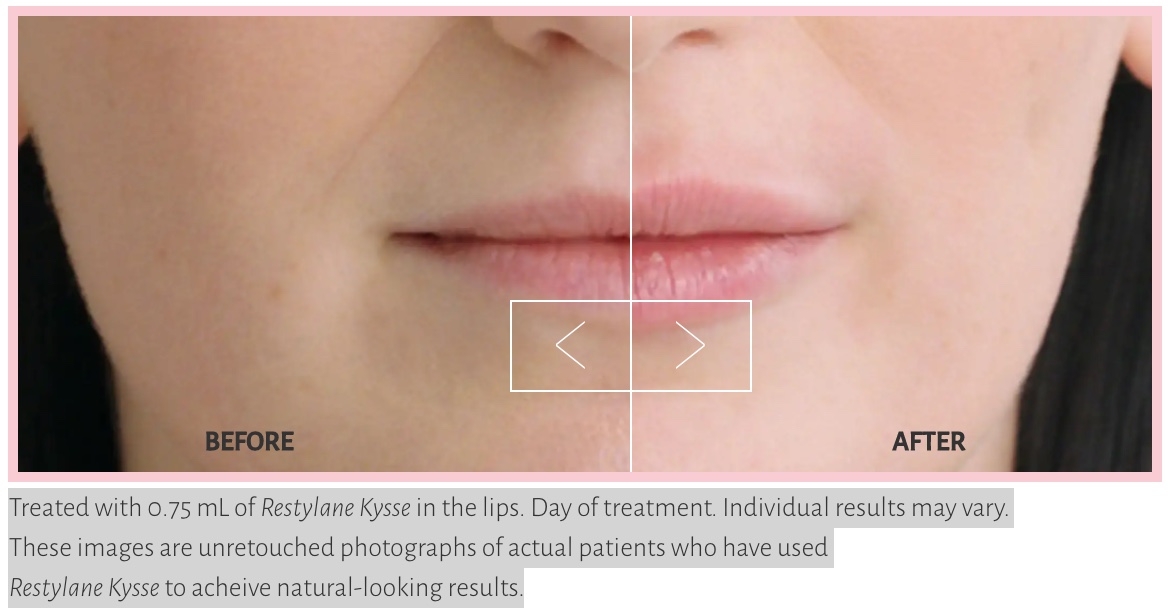 Restylane® Refyne – a natural-looking subtle improvement of expression lines.
Smile lines and laugh lines shouldn't keep you from expressing yourself!
Restylane® Defyne – Laugh lines are a natural part of aging that show how much joy you feel. But they can become annoying and lead to looking aged.  Restylane® Defyne will smooth out laugh lines and revive your appearance.
Restylane® Lyft can lift the skin on your face and hands to reinvigorate your appearance. It is the perfect choice for severe facial wrinkles.
Restylane® Silk subtly enhances the lips and diminishes wrinkles around the mouth.
Restylane® Kysse is the newest dermal filler approved for use around the lips. Restylane® Kysse enhances the texture and color of the lips while maintaining a full range of expressions for up to one year.